Italy
Giorgio Napolitano (President)

Italian Republic

National name:

Repubblica Italiana

President:

Giorgio Napalitano (2014)

Prime Minister:

Matteo Renzi (2014)
Location:

Italy is on a peninsula located in the south of Europe., bounded by the Mediterranean Sea. It borders Austria, France, Switzerland, and Slovenia. The large islands of Sicily and Sardinia, together with a number of smaller islands located in the Mediterranean Sea are also part of Italy.
Population:

57,500,000 (2003)

Administrative Regions:

Italy is divided into twenty regions, namely: Abuzz, Basilicata, Calabria, Emilia-Romagna, Friuli-Venezia Giulia, Lazio, Liguria, Lombardia, Marche, Molise, Piemonte, Puglia, Sardengna, Sicilia, Toscana, Trentino-Alto Adige, Umbria, Vall d'Aosta, Veneto.
Capital:

Rome - Population 2,650,000

Languages:

The official language is Italian, but French and German are also spoken in some northern regions. Dialects are also spoken in a number of locations throughout the country.

Predominant Religion:

Roman Catholic.

Currency:

The euro: 100 cents = euro.
Time Zone:

1 hour ahead of Greenwich Mean Time (GMT+1).

Weather:

In general, Italy has a temperate Mediterranean climate, with warm summers and cool winters in the north and hot summers and mild winters in the south.

Passports/Visa Requirements:

Passports are required by all visitors to Italy., except for citizens of the European Union who may travel freely throughout all of Italy. No visas are required for stays of less than 90 days.
Literacy rate:

99% (2003 est.)

Cuisine:

Italy is well known for its great tasting foods. From savory sauces in the North to rich tomato based cooking in the South, the variety of meats, poultry, fish, pasta and pizza served in Italian restaurants has delighted patrons around the world for centuries.

Ciao,

Please Support The National Italian American Foundation. All proceeds from sales will benefit NIAF programs and scholarships. Please go to this link: http://www.booster.com/niafspring2015

The campaign ends April 30, 2015.

Thank you so much for your time.

Best wishes,

L.A.R.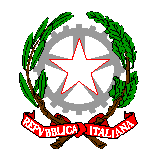 If you have any questions please contact us at:
Experience the Living Art!
Design 1988-2022, Living Art Reptiles™, Content 1988-2022 Living Art Reptiles™; Unless otherwise stated.