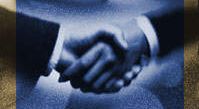 Big Thank You,
I have been keeping Reptiles since 1988; Ball Pythons, Boa Constrictors, Burmese Pythons. We really enjoy this fantastic hobby. Living Art Reptiles would like to take the time to thank the helpful people I have met along the way. We want to thank everyone that has supported us, we really appreciate it! I have found that many times people find the time just to be negative or complain but seldom does anyone just take a moment to say thanks, so here goes.
Amir Soleymani of Snakes At Sunset, Doug Beard of Flora & Fauna, Bill Ku of Dynasty Reptiles, Eric Burkett (Sable Ball Pythons), John Manser of John Manser Reptiles, MIke Wilbanks of Constrictors Unlimited, Joe Compel of Joe Compel Reptiles, MIichael Rehker of Middle Tennessee Reptiles, Ralph Davis of Ralph Davis Reptiles, MIke King of Mike King Reptiles, Jared Horenstein of Royal Pythons Reptiles, Bob Clark of Bob Clark Reptiles, Gregg Feaster of Greggs Reptile Basement, Frank Memmo of FJM Reptile Ranch, Rob Trenor of RK Reptiles, Wes Harris of Wes Harris Reptiles, Kevin McCurley, Kara McCurley of NERD New England Reptile Distributors, Marcus Jane of Markus Jane Ball Pythons, Sean Bradley and Celia Chien of EBN Exotics By Nature, Peter Kahl of Peter Kahl Reptiles, Daniel and Wendy Wedeking of Scales Premium Exotic Reptiles, Rudd Mclory of Select Morphs, Mark and Kim Bell of Reptiles Industries, James and Vickie Bryan of Bryan Reptiles, Hermann and Erica of H + E Stoeckl, Troy Cromwell of Scream Dreams, Daniel Garcia of The Boid Smith, Ozzy of Ozzy Boids, Hermin Soler, Vincent and Paul Russo of Cutting Edge Herpetological inc, Dan Mulleary of DM Exotics, Debera and Diana of Camlon Reptiles, Corey Woods of Corey Woods Reptiles, Casey and Darla Hulse of Natures Spirit Reptiles, Greg and Jackie Graziani of Graziani Reptiles, John Apple of Apple Way Reptiles, Dave and Tracy Barker of VPI Vida Preciosa International, Evan Stahl of Evans Reptiles, Jeff Favell, Troy Dozier of Dozier Studio .com, Mike Greathouse of Reptilian Dreams, kevin Hanley, Grub Stafan Broghammer, Greg Holland of GM Herps, David Thomson of DT Reptiles, Dan and Colette Sutherland of The Snake Keeper, Stuart Taylor 2 .a.m. Creations banners and Steve Gooch photography.
This is a page in progress so if I missed anyone please let me know so that I can remedy it.
Take Care,
Living Art Reptiles
Eastern standard time.